The Chernobyl Meltdown is one of the most well known nuclear disasters around the world. This particular disaster occurred in 1986 where a lack of knowledge and a poorly put together experiment caused Reactor 4 to quickly become unstable and blow the containment lids sky high further allowing the secretion of radiation into the atmosphere [2]. Not only did the reactor cause an issue, but the core itself had a partial meltdown adding even more radioactive particles to the atmosphere. The exact number of deaths caused by the explosion initially is somewhat unclear and ranging from up to 30-50 people. To make matters even worse, a cover up by Russia was attempted to keep this nuclear embarrassment under wraps, but this unfortunately added more fuel tot he fire in the long term. According to Britannica, "on April 28 Swedish monitoring stations reported abnormally high levels of wind-transported radioactivity and pressed for an explanation" [2]. Therefore, exposing the Soviet Union's attempt of hiding the disaster from the world which in turn sparked an even bigger problem with the world and the dangers of "Radioactive Emissions" [2].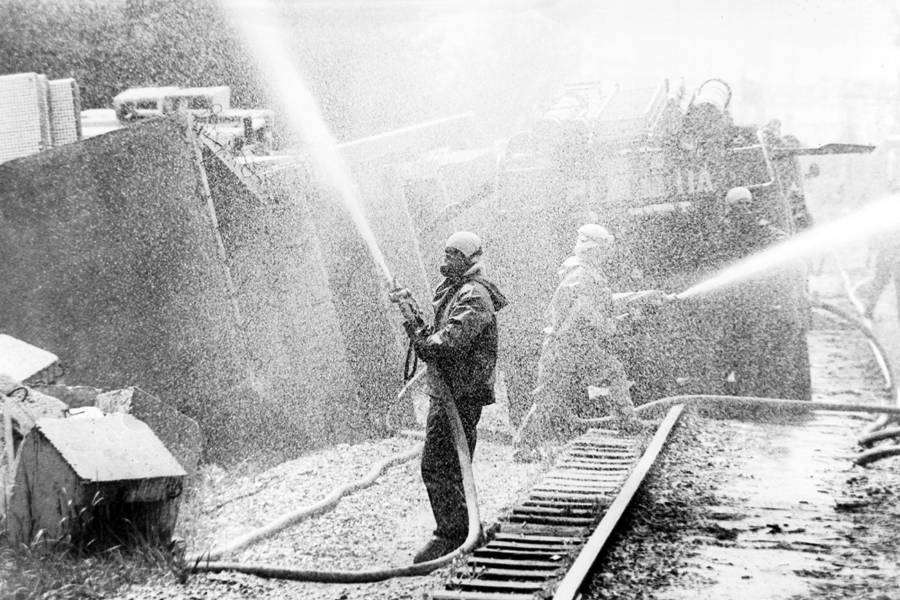 Obviously the world became worried about the consequences that the nuclear downfall will have on its people over the course of several years. Though a small number of soviets were killed due to the explosion itself, the aftermath of radiation across many miles of land that people didn't evacuate would cause many issues pertaining to poisoning and death from the radiation, but also birth defects to many children yet to be born from their infected parents. If this wasn't already bad enough, this explosion would cost the Soviet Union extremely in terms of an economic status. "The cost of the clean-up, including the provision of housing and other resources for evacuees, eventually ran into billions of rubles, burdening an already shaky economy" [1]. Overall, This disaster was catastrophic economically and physically for much of the populations of surrounding areas.
The lives of Russians and many other countries around the surrounding area were forever changed after this nuclear disaster and continued to fight the consequences of nuclear downfall on to their homes. After this happened many organizations got involved to help resolve some of the problems caused by this meltdown including WHO and IAEA to further asses the radiation exposure to the communities [3]. The Chernobyl disaster had and will forever have long lasting affects on the environment due to a botched experiment done by scientists. Having educated scientists at nuclear plants is one of the key things I believe people around the globe should pay more attention to and not conducting experiments that could lead to the endangerment of thousands of people should be set at the top of the priority lists. This accident happened three decades ago and I'm sure that it is still an important topic and example of how careful government and its people must be when working with such a dangerous element in these nuclear plants.
Source 1: http://soviethistory.msu.edu/1985-2/meltdown-in-chernobyl/
Source 2 : https://www.britannica.com/event/Chernobyl-disaster
Source 3: https://www.world-nuclear.org/information-library/safety-and-security/safety-of-plants/chernobyl-accident.aspx